World of Warcraft, Assassin's Creed, Ratchet and Clank, and Hitman What do all these games have in common?  Movie Deals. With the trailer for the Assassin's creed movie just hitting the internet, you can't ignore that the Game to Movie genre is becoming a popular; regardless of whether or not the game should be a movie (Warcraft in my opinion being one of them).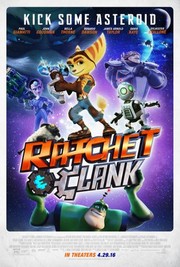 One of the most recent movies is the classic Ratchet and Clank spinoff. I can remember myself playing this for hours and begging my mother to buy me the newest game when it was released. So when I noticed that a movie deal was in the works I was ecstatic, just like so many others. That was until – I heard the reviews. Spoiler alert; they weren't good. Sadly it only received a 16% from Critics and 53% from the audience on *Rotten Tomatoes. This could be due to the reality that this movie is aimed at a younger audience, whereas the older crowd would be the majority playing the games. Many being very disappointed in the film wishing it was more "Original" or even harshly wishing they were back in the Zootopia theater. Ratchet and Clank has always been a favourite of many of my friends and myself when I was younger. So where did it all go wrong? I truly believe that this is a kids movie there's no doubt in my mind. The games interestingly enough were once ranked "T" (Teen 13+) during the ps2 era (2002-5); where now, they are rated as low at E10+ (Everyone 10+). So to me, those who played the early games in the franchise, by rights should have been at least 13 between 2002-05.  This would make them as young as 24 now or older when the movie would have been released. So imagine a herd of excited gamers in their 20's being able to see a series that many put hours into on the big screen. Rachel and Clank has changed their demographic to a younger audience. The problem is the older and loyal audience is still alive and thriving. So you have old fans and potential new fans. In any scenario, you're always going to try to keep the old fans happy and pull in a new crowd too. When your crowd has such a varying age group that's near impossible. Ratchet and Clank is a kids movie, there is no other option. People see that it's a video game into a movie and the excitement starts buzzing. Even though the movie doesn't carry a Zootopia vibe to it, doesn't make it a bad movie, it might not meet the standard of the old video game but there is absolutely nothing that can be done.
Hitman with only an 8% on Rotten Tomatoes from the critics and a 42% from the audience really shows how movies can look to be so promising but fall flat. This action packed Game was definitely on the summer "to watch" list for many last year; yet another flop in the box office. Being called "boring" and "mediocre"  this movie has most surprisingly disappointed many fans. Hitman made claims to be an action movie, but what seemed from reviews is that it lacked any action. Anti-climatic and messy were only some of the words used to describe the train wreck that was Hitman: Agent 47.
Fast forward to now. Assassin's creed's first trailer hit the internet. So far it has received a good amount of excitement, with little complaints about the music chosen for the trailer.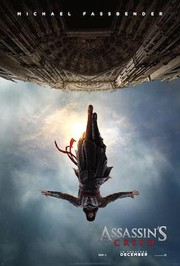 So what we have again, is a fair amount of potential for a good game to become an amazing movie. With so many fans of the game already wanting to flock to the theatre, will Assassin's Creed deliver? When you're making a spin off of something with so many fans, you have to make sure that you're staying true to what they love. That's where so many movies have failed; they attempt to make this summer blockbuster or kids movie that will last the ages. However, if they're not staying true to the fans and the original people who made them as popular as they've gotten,things aren't going to play out well. You cannot and I repeat cannot, burn the hand that feeds you. Michael Fassbender is a phenomenal actor, so in saying that, I have hope for the movie. I want to believe that this movie will play out better than Hitman, and Ratchet and Clank.
Warcraft is different to me. I look at this movie with little to no interest, but I know that there are people so excited about this movie. The action will draw in so many let alone the crowd that also enjoys the game. So it comes down to how it was made. Was the time taken for it to be done right, or was it something that was pumped out quickly like so many hollywood films looking for a quick buck. As a avid gamer seeing these movies being made is awesome, even if they are Warcraft. There just has to be one success story for more, if one just took enough time and made something worth watching it'll make all the difference. Remember your fans, commit to your audience, and take the time needed. That's all I ask for, there is nothing I would love to see is more game to movie blockbusters. Can you imagine Fallout as a movie? No one is going to the plunge on these movies if there is no success stories to branch from.
*All stats and percentages are taken as of May 17th, 2016.